Skip to end of metadata
Go to start of metadata
Overview
This article outlines the procedure of Connecting to ArgoAir on an Ubuntu or Linux Mint 17.3 based machine.
Instructions
Step 1
Navigate to the Network Manager, an applet included in the default panel.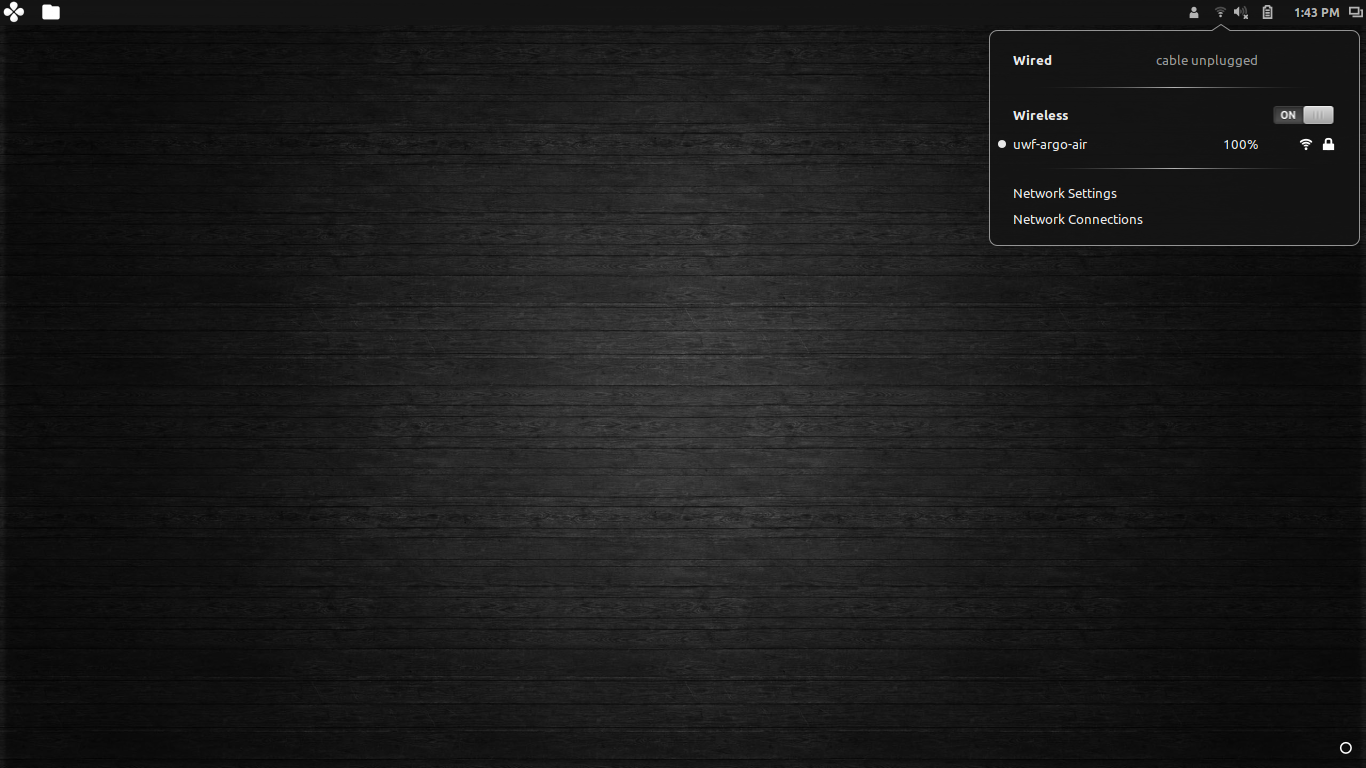 Step 2
Select Network Settings. This will bring up a menu that will populate with available wireless networks. NOTE: Do NOT select "uwf-argo-air" in the menu at this stage. (See FAQ for details.)
Instead, select "Connect to a Hidden Network."
Step 3
In the menu that appears, select the "New..." option in the Connection dropdown menu.
Type "uwf-argo-air" as the Network Name.
Step 4
Select "WPA & WPA2 Enterprise" in the Wi-Fi security dropdown menu.
After selecting the security type, more fields should appear.
For the Authentication field, select PEAP in the dropdown menu.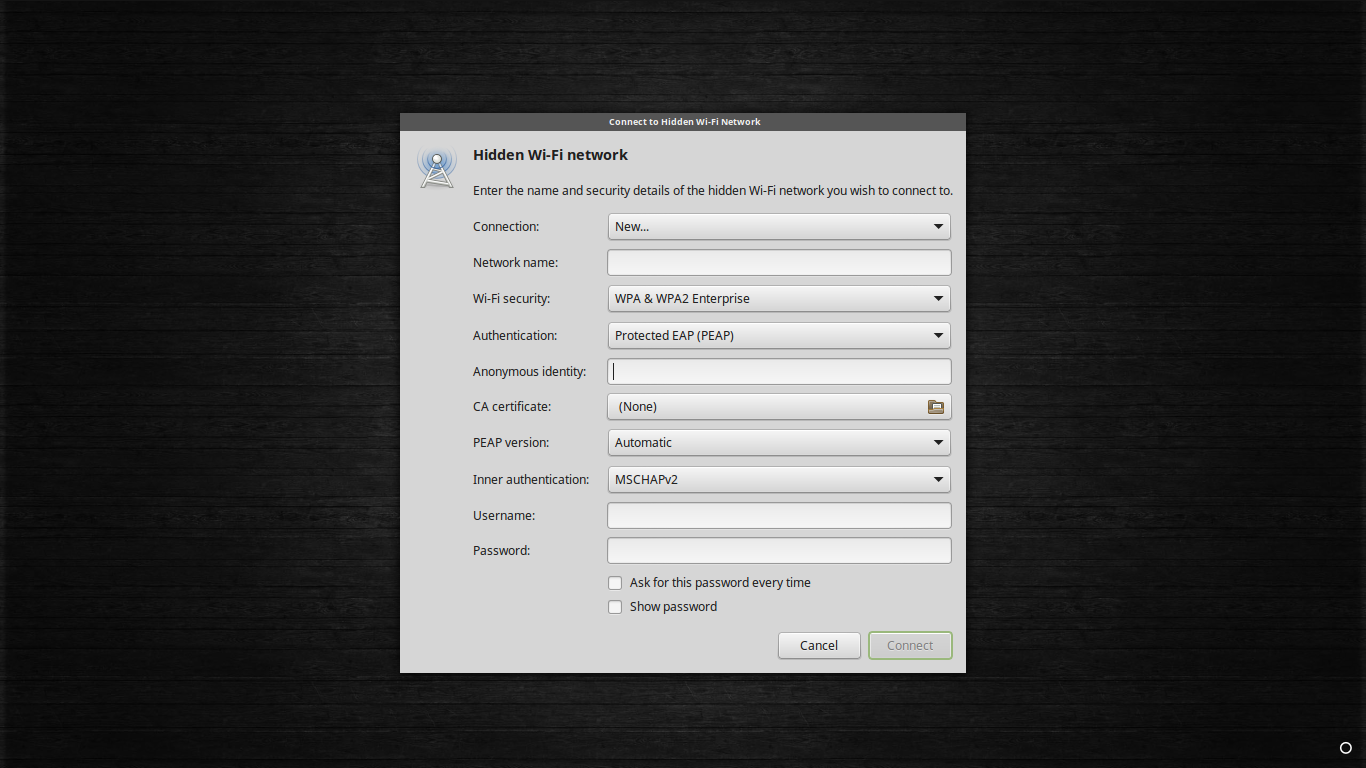 Step 5
For the fields that have not been adjusted, select as follows:
The Anonymous Identity field needs to remain empty.
The CA Certificate needs to remain as (None).
The PEAP version needs to be Automatic.
The Inner authentication needs to be MSCHAPv2.
The Username field needs to be the ArgoNet username.
The Password field needs to be the ArgoNet password.
Step 6
Verify that all of the fields have been entered correctly. After doing so, select the "Connect" option in the bottom right corner of the window.
Step 7
At this point, the computer should connect to ArgoAir.
FAQs
Why can't I select "uwf-argo-air" in the Networking box?
Selecting uwf-argo-air from the Networking box will cause the computer to attempt to connect to ArgoAir without submitting the proper ArgoNet credentials. This will cause it to stay in a "Connecting" state. Once set up, selecting uwf-argo-air in the Networking box will allow the computer to send the proper credentials.