Skip to end of metadata
Go to start of metadata
Step 1: Open your gmail account 
It must be a gmail account, but please be aware that once you are no longer a UWF student, your student gmail account and blog site will be inaccessible (wiped) after 2 semesters of non-enrollment.  We encourage students to use a personal gmail account to create a blog that they can maintain access to well after their UWF journey is over. 
Step 2: Click on the Apps button
This is located on the top right of the screen. It looks like a grid of 9 blocks. A dropdown will open with links to different Google Apps. Click on the more button to open a longer list of apps
Step 3: Find the Blogger icon.
Click on the Blogger icon to open Blogger. If this doesn't work, you can search for Blogger in Google.
Step 4: Title your blog
Once Blogger Dashboard opens, you will be prompted to sign in, then to Choose a name for your blog
Step 5: Choose a URL for your blog
This is the URL that people (including your instructors) will use to visit your blog. The input will let you know if the URL you've chosen is available or not.
The full url (including .blogspot.com) is what you submit to the Blog Sheet.
Step 6: Confirm your display name
Confirm how your name should be displayed. It's suggested to use your first name so that your blog is easily identifiable for instructors and prospective employers.
Step 7: Edit your theme
In the top left of the screen there are 3 horizontal lines. In that menu, there is a Theme option. Click it and choose a theme you like for your blog. You can change this anytime. One you've finished with this, open the side menu again and click on View blog to view your blog.
Congratulations! You made your blog and you are ready to start blogging!
Step 8: Optional profile information
NOTE: We encourage students to include a profile picture on their User Profile.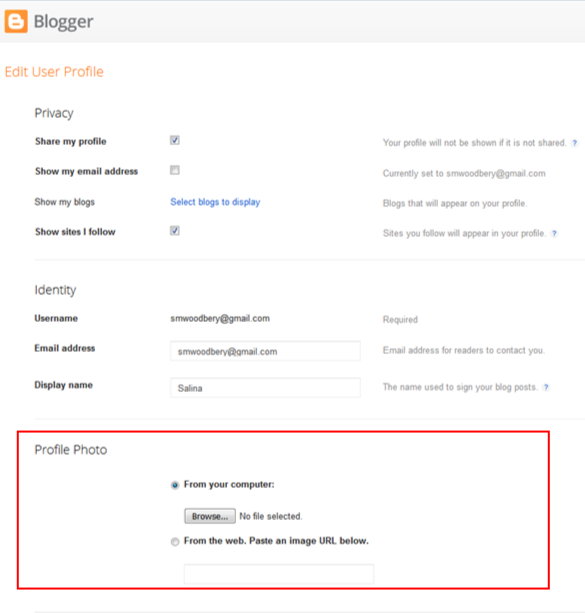 Completing the About Me section, found in the Layout menu, with information is also advisable as long as it is general and professional.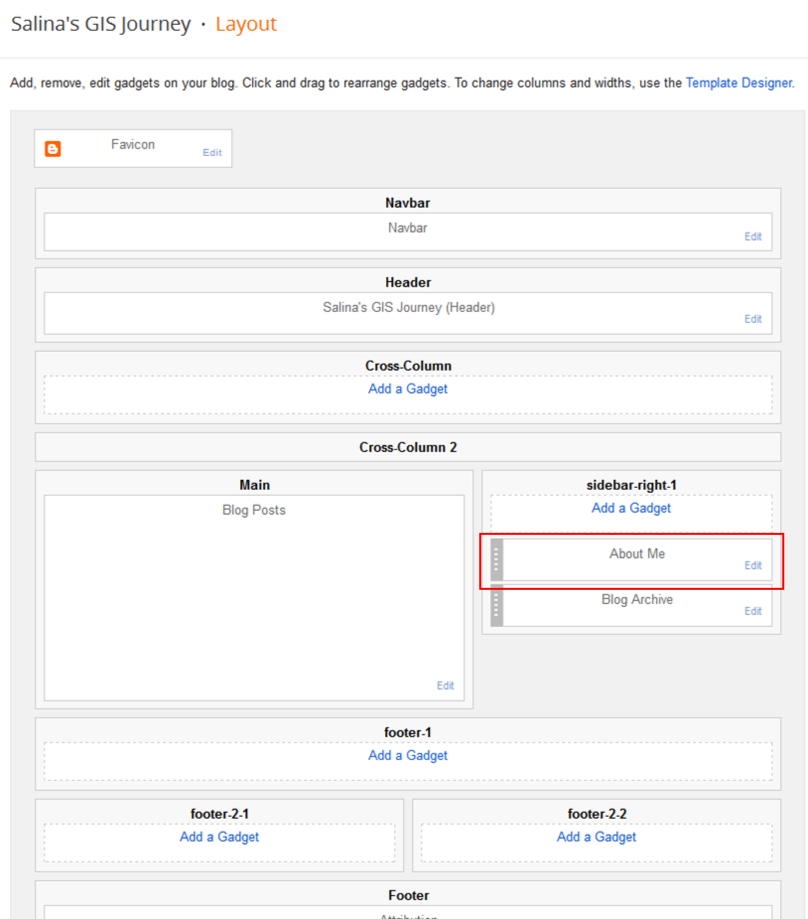 ---