Created by

Unknown User (cmudge)

, last modified by

Unknown User (arichard)

on Aug 24, 2022
Overview
Users create and save files in ArgoApps. Users may want to access these files locally on their computers, and then upload them to eLearning.
There are two ways that users can save files from ArgoApps to their computers – one way is to use the ArgoApps interface, and the other is to use Google Drive.
This page details the basics of using Google Drive in ArgoApps. The steps for using Google Drive in both ArgoApps and ArgoApps Lite are the same.
Instructions
Opening the Google Drive app
Step 1
Open ArgoApps (or ArgoApps Lite).  Search for and open Google Drive.
Please note you may have two Google Drive apps to choose from:
Use the GIS Google Drive app if...

You're using GIS apps (such as ArcGIS Pro and ArcMap), outside of the GIS Online desktop.

Use the Google Drive app if...

You're using any other apps.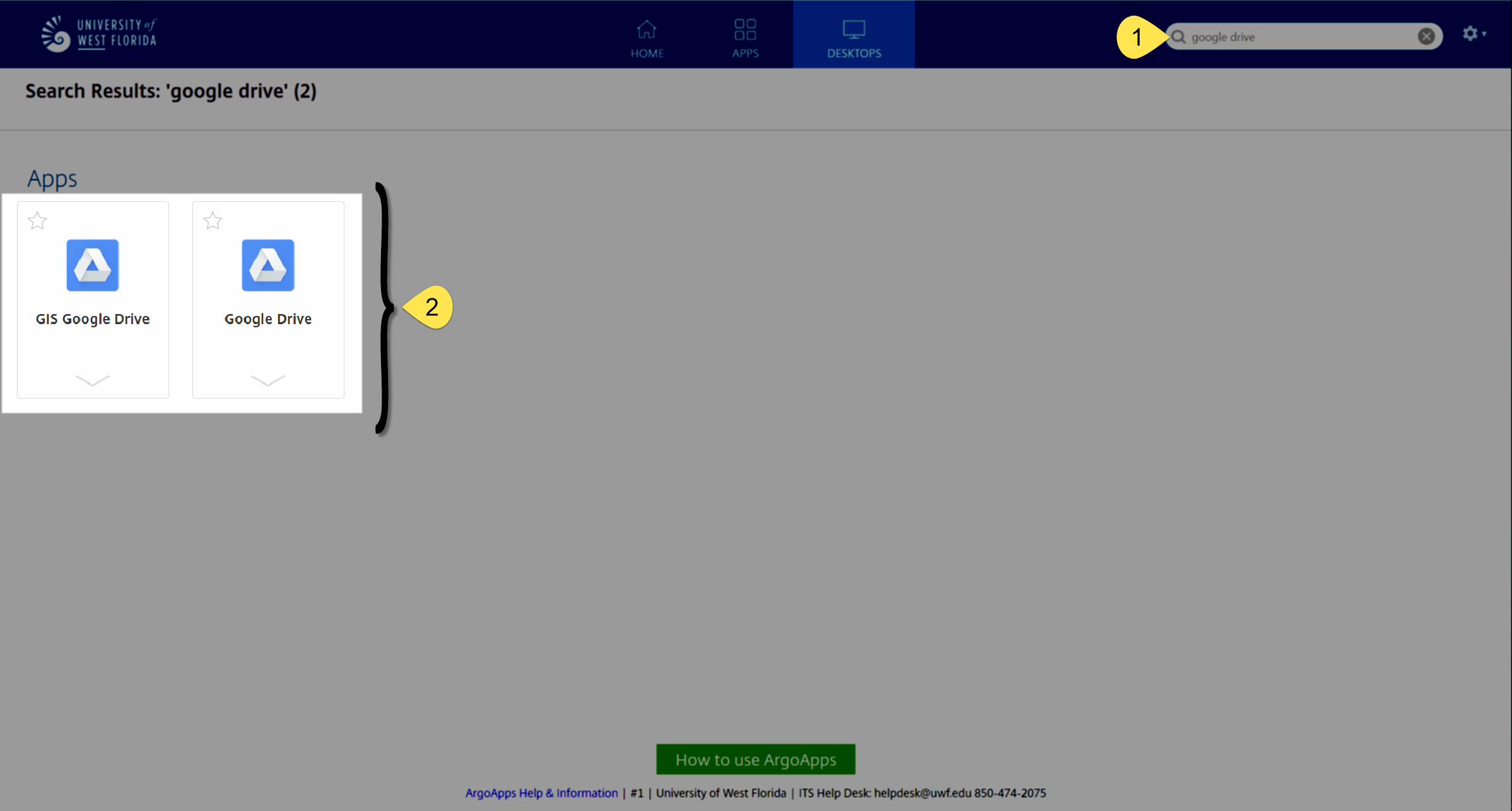 Step 2
Click Sign in with browser. (Select Google Chrome if prompted to choose application)
Step 3
Provide your UWF Gmail address and click Next.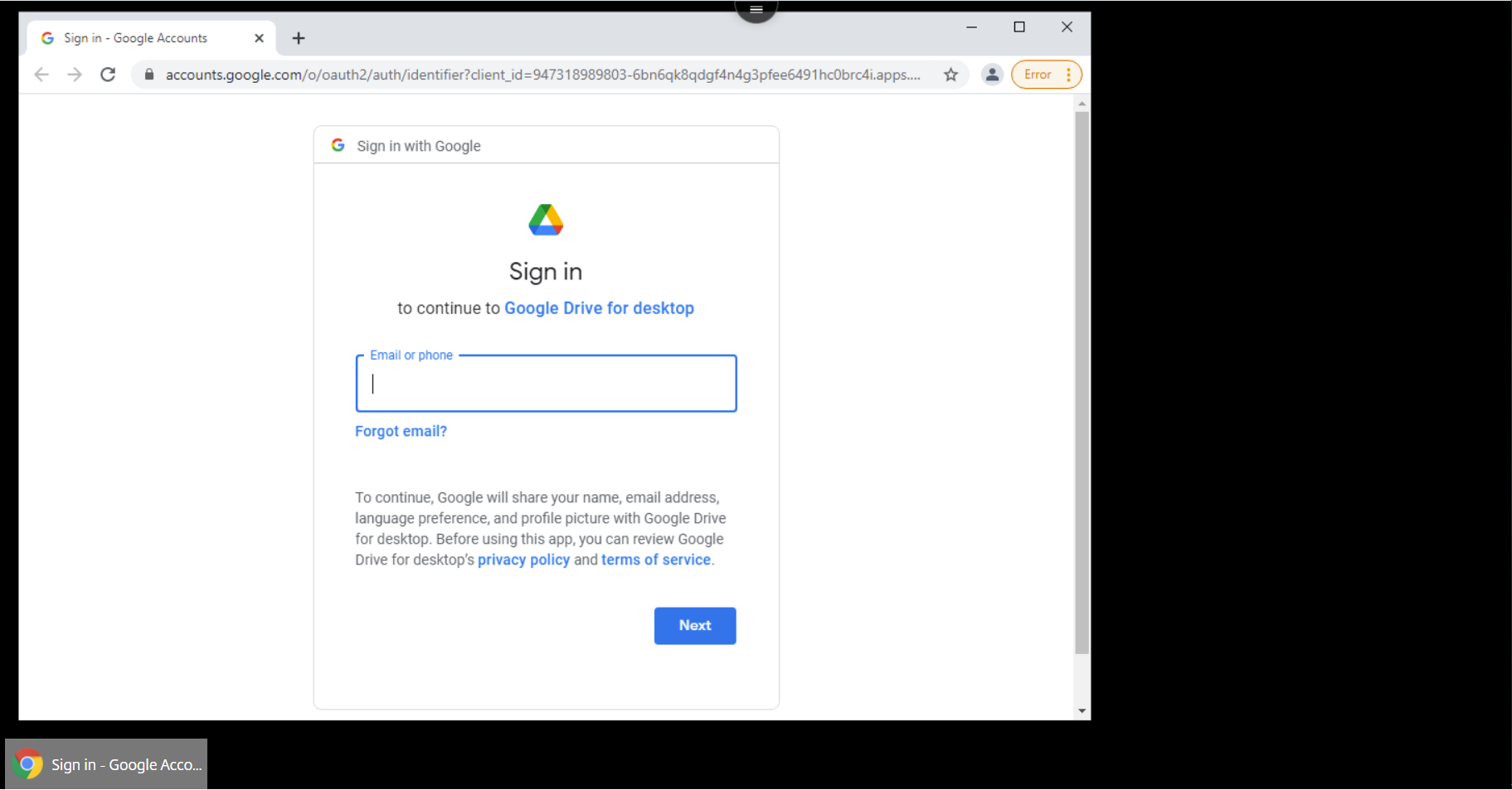 Step 4
Provide your MyUWF password and click Next.
Step 5
Google Drive for desktop will list the permissions it needs to function properly. Review this list and click Allow at the bottom of the page.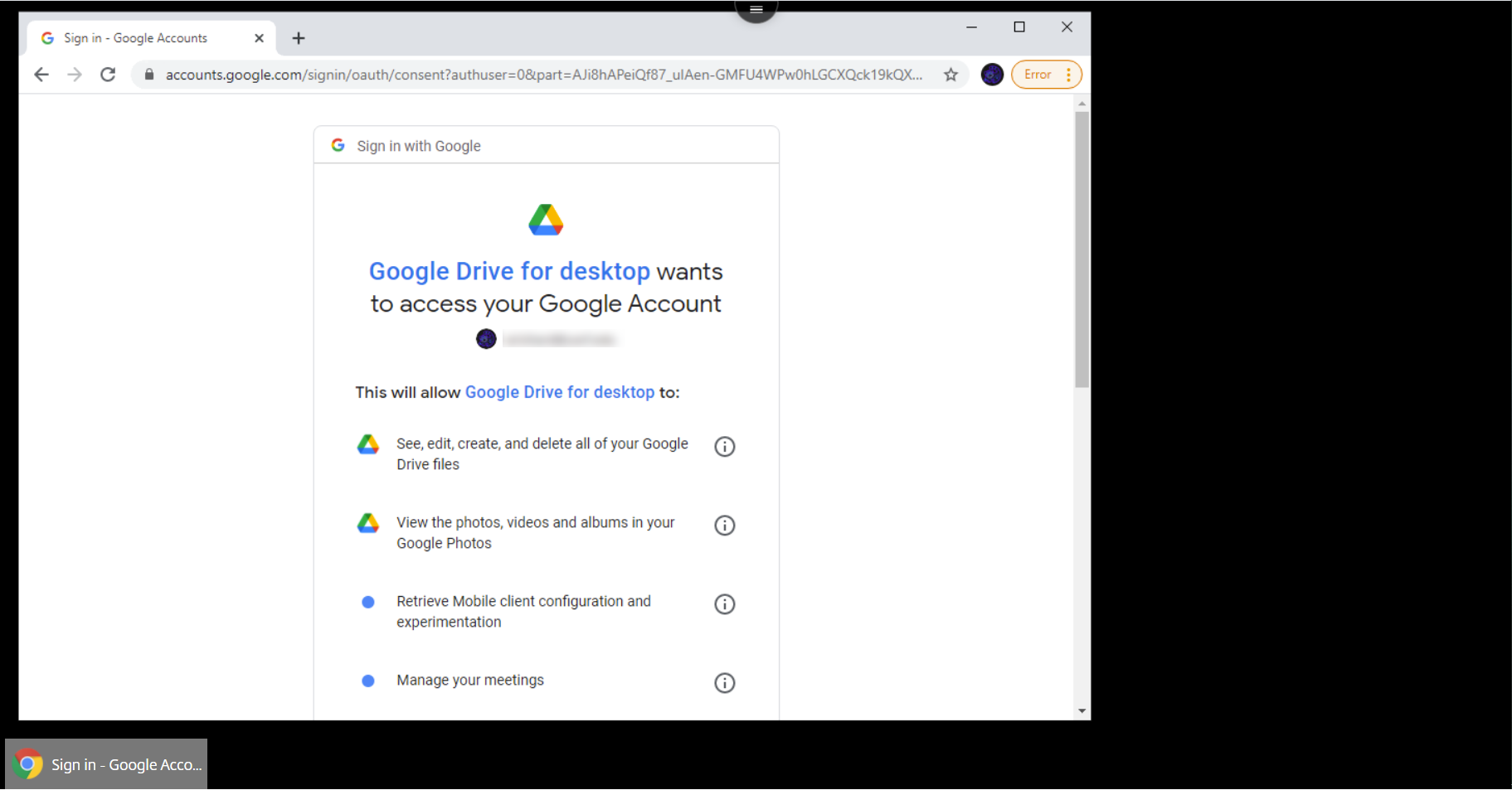 Step 6
You should see this confirmation page.  Feel free to close this.
Go ahead and log out of the Google Drive app.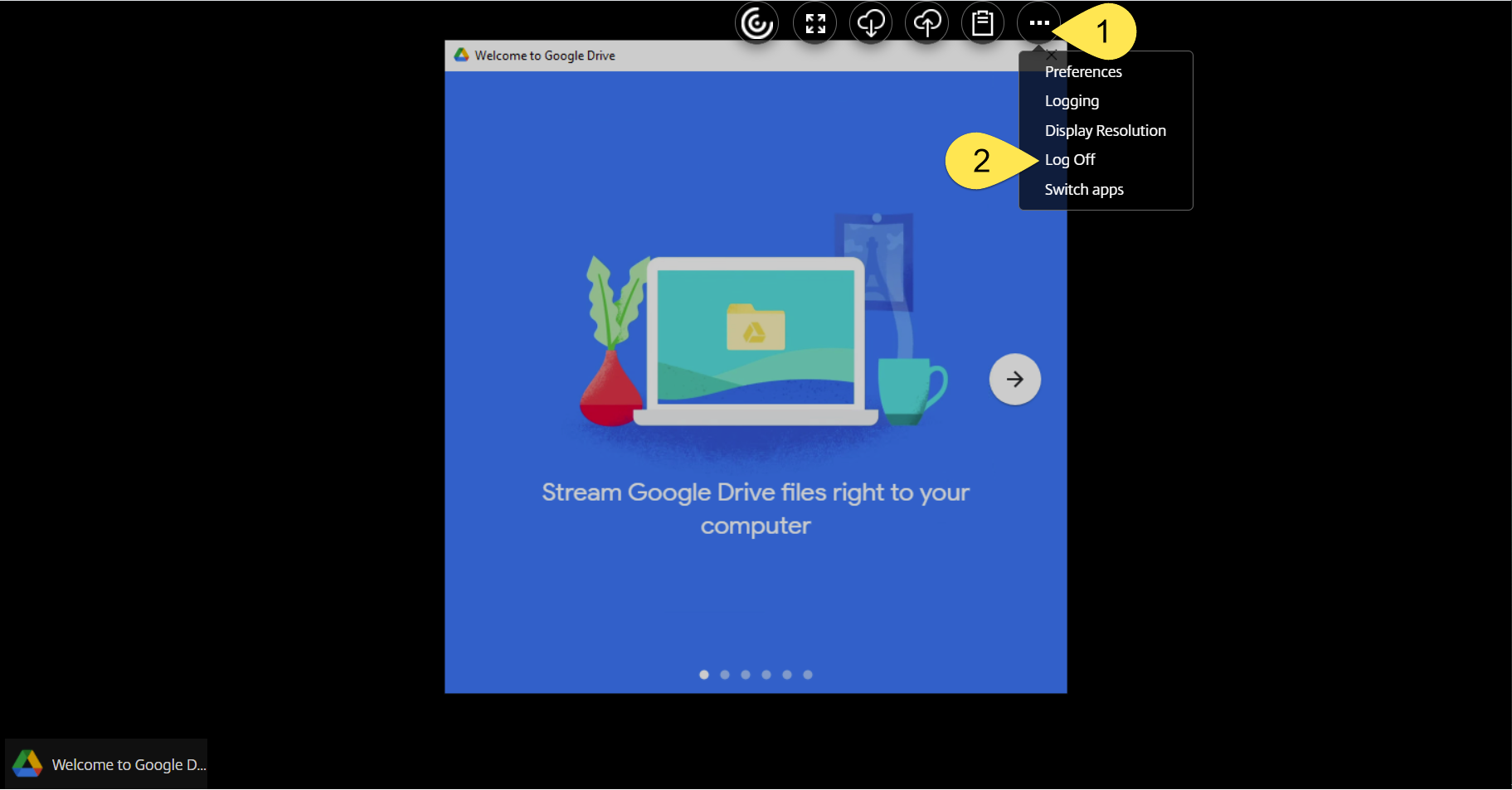 You should still be logged in to your Google Drive account though, even if you were to log out of ArgoApps entirely.  But if you reset your ArgoApps profile, (which should be used to fix various ArgoApps issues that may arise), then you'd have to log in to your Google Drive again.
Accessing Google Drive files in ArgoApps
Step 1
Open an ArgoApps program.
Step 2
Click the menu options you need to open or import a file.  You should see Google Drive (G:) as an option. 
Click either My Drive or Shared drives, whichever location that your files live (UWF employees should visit Google Shared Drives for UWF to learn more).
Click your file to open or import it into the ArgoApps program you're using. 
Downloading files from Google Drive to your computer
Sometimes users will have to download files from their Google Drive (such as when users have to email files to others, or upload files to Canvas).  These users have two different options of doing this:
If you downloaded Google Drive for Desktop on your computer, then your files should already be available in the Google Drive folder on your computer.

Please know that installing Google Drive for Desktop isn't required. But installing this program would make it much easier for you to access your local files in ArgoApps, and vice versa.

If you didn't download Google Drive for Desktop, then visit Google's Download a file help article to learn how to access these files from drive.google.com
FAQs
Are there certain files I will not be able to open in Google Drive?
Yes, there are files that users cannot open normally. Users will be unable to use ArgoApps programs to open files with the following extensions:
.gsheet
.gdoc
.gdraw
.gform
.gslides
Visit View & open files to learn how to open these files.