...
Once you have indicated your preferred campus locations, click "Save and Continue".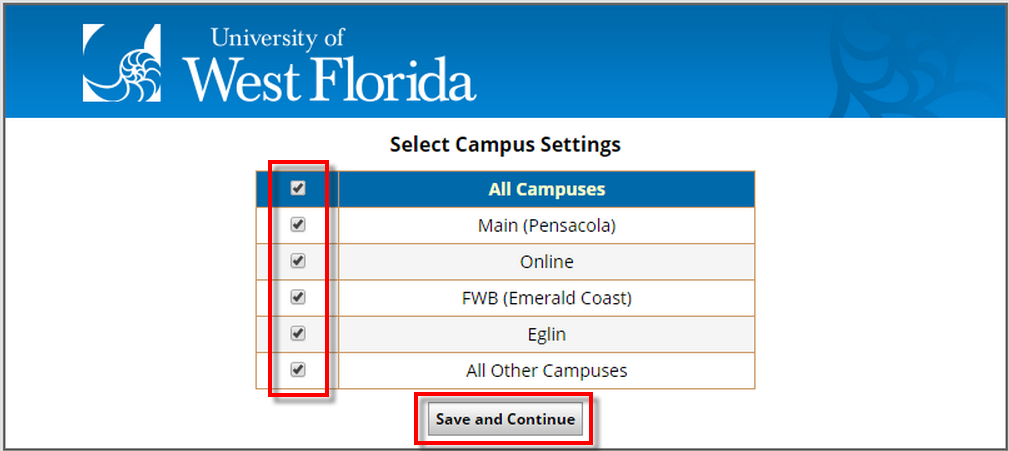 Image Modified
Step 5
Select the Part of term you would like.
Image Modified
Step 6
The Schedule Planner home screen should appear.
...
For example, if ENC1101 is the desired course, select the subject code "ENC", and the course number "1101". Then, click "Add Course". This course option will then be added to the "Courses" list.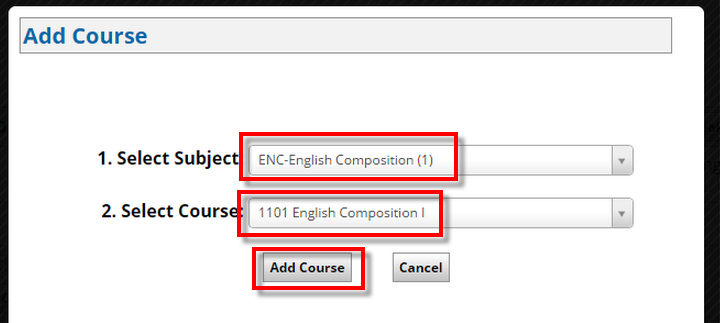 Image Modified
Step 8
Before generating schedule options, Breaks may be added to the schedule.
...
You can compare potential schedules by selecting multiple options in the Compare column, the click "Compare".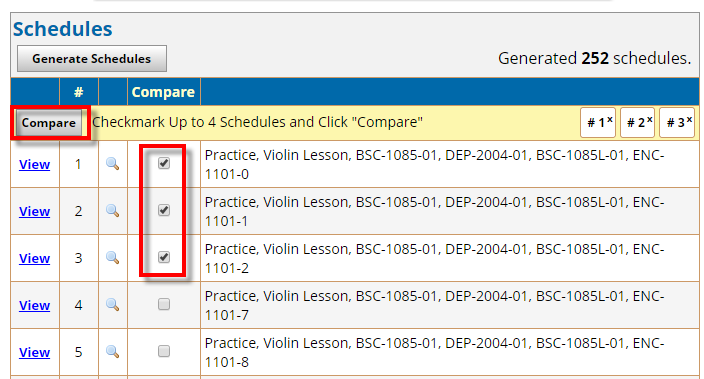 Image Modified
Step 12
Once you have determined the schedule which you prefer, click on the "Send to Cart" button.
...