Skip to end of metadata
Go to start of metadata
Overview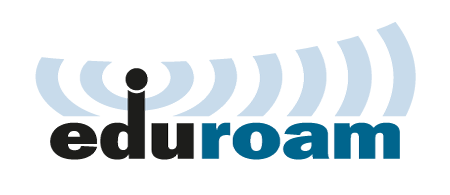 Eduroam is a secure, world-wide roaming access service developed for the international research and education community. Use your UWF email credentials to connect to any eduroam hot spot in the world.
How do I connect?
Visitors on campus at UWF:
Connecting to eduroam is similar to connecting to ArgoAir.  See Configuring Your Device for Eduroam for specific configurations related to your operating system.   Select 'eduroam' from the available wireless networks and enter your school specific credentials.
UWF students and staff off campus:
Connect to eduroam using your UWF email credentials in the format: <username>@uwf.edu or <username>@students.uwf.edu.  Configurations may vary based on your location.  You may search for the configuration at your location at https://www.incommon.org/eduroam/eduroam-u-s-connectors/ (US only).
Port Restrictions
Standard Ports/Services Open for visiting eduroamers:
Web
Remote Access
Email
VPN

HTTP/HTTPS 

[tcp/80, tcp/443]

RDP 

[tcp/3389]

SSH 

[tcp/22]

Passive (S)FTP 

[tcp/21]




IMAP(2+4,3,S) 

[tcp/143, tcp/220, tcp/993]

POP(3S) 

[tcp/110, tcp/995]

SMTP(S/STARTTLS) 

[tcp/465, tcp/587]

Standard IPSec VPN 

[IP proto 50 (ESP), IP proto 51 (AH), udp/500 (IKE)]

OpenVPN 2.0 

[udp/1194]

Cisco IPSec VPN over TCP 

[tcp/10000]



PPTP VPN 

[IP proto 47 (GRE) and tcp/1723]

IPv6 Tunnel Broker Service 

[IP proto 41]

IPSec NAT-Traversal 

[udp/4500]

FAQs
Are there additional tutorials & documentation?
View a map of eduroam-supported institutions in the US and internationally.
As a UWF user, can I use eduroam?
Yes! While we encourage UWF users to configure and use eduroam, it is recommended when on-campus to use ArgoAir. ArgoAir provides additional access to campus resources that may be required.
UWF users can use eduroam at any of the eduroam hotspots.