Skip to end of metadata
Go to start of metadata
Overview
Students must meet the minimum academic requirements to remain financial aid eligible.  Students declared ineligible for financial aid on the basis of unsatisfactory academic progress may appeal the decision by completing the Satisfactory Academic Appeal Form.  Go to Satisfactory Academic Progress 

to learn more.
Instructions
Step 1
Log in to my.uwf.edu.
Step 2
Search for the Satisfactory Academic Progress Appeal Form and click the app.
Step 3
Click the Enter contact information link to add the contact information of your UWF academic advisor.  Your form will automatically be forwarded to your advisor after you e-sign the form.
If you don't know your advisor, go to Identifying your advisor.
Step 4
Enter your advisor's information and click the Save icon (

).
Step 5
Click the Continue to form button.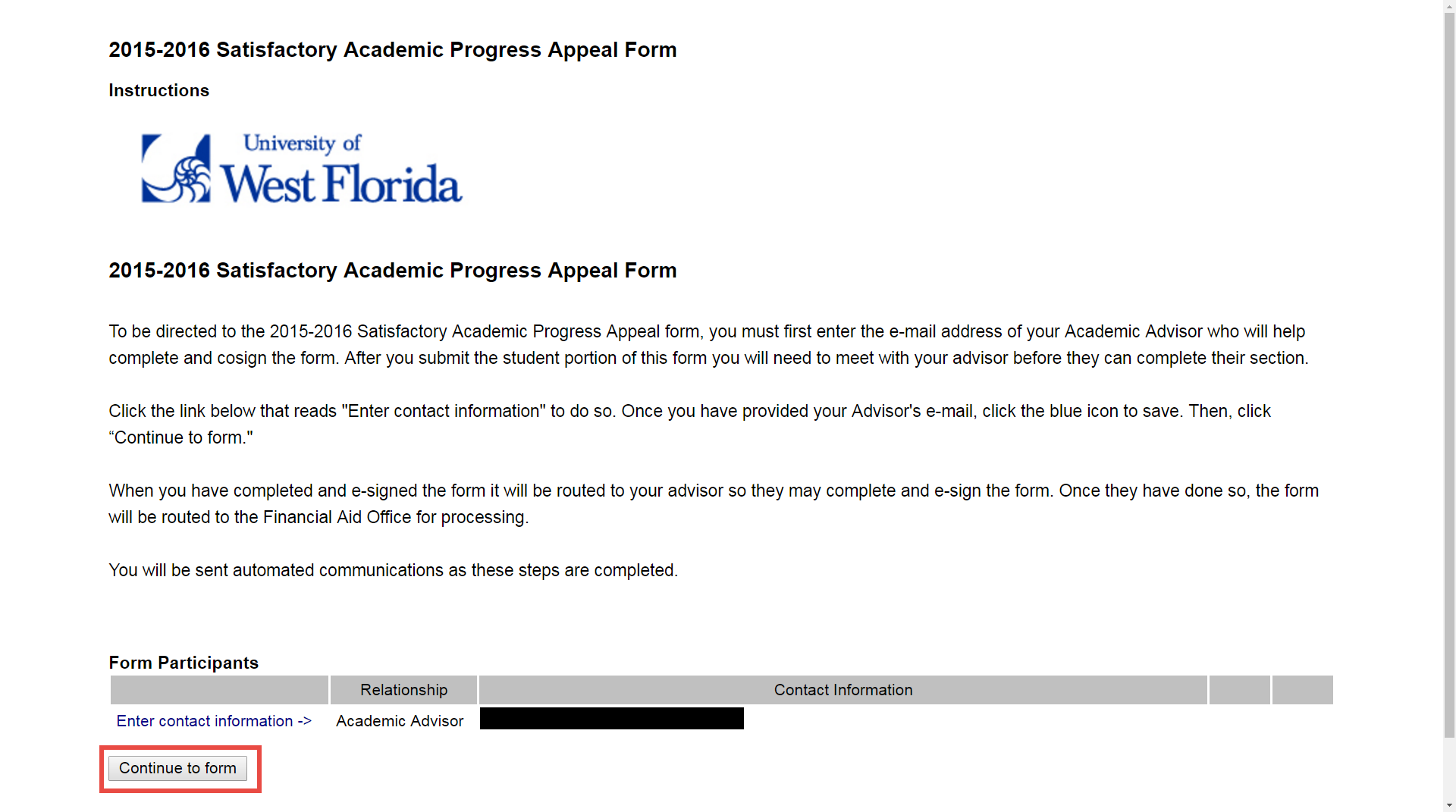 Step 6
Complete all of the required fields and click the Next button.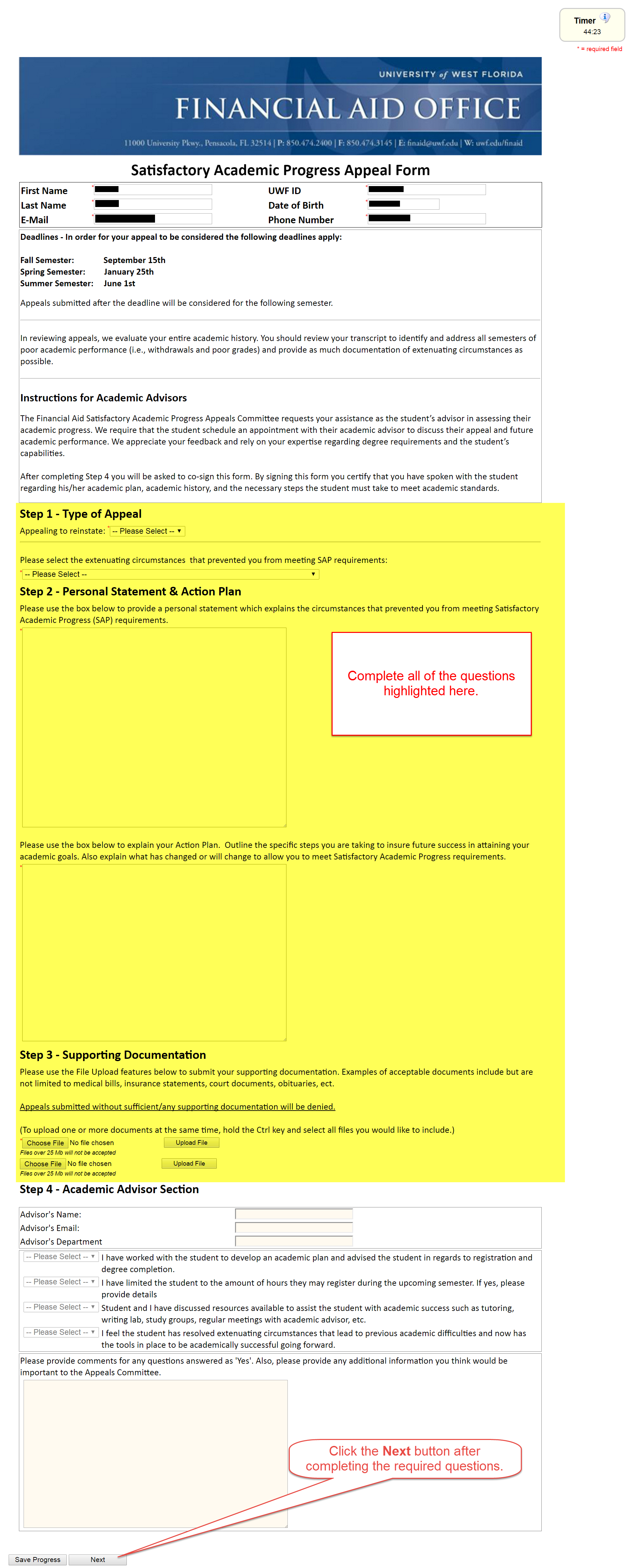 Step 7
E-sign the form and click the Sign Electronically button once.
If you've signed the form, then you should see the following confirmation page.
Next Steps
Your request will automatically be forwarded to your advisor.  Your advisor will complete the Step 4 - Academic Advisor Section of your form.  After this section is completed, your form will automatically be sent to the Financial Aid Office for review.