Overview
Here you will find instructions on how students should search for available course offerings for a specific semester (courses available for registration for that semester).

If you are not a UWF student or faculty, please use the public course option.

Instructions
Step 1: Search for, then select the Registration Menu app in MyUWF. Then, click on the "Registration" link.
Step 2: Click the Browse Classes link.

Step 3: Select the term for which you would like to look up courses, then click Continue.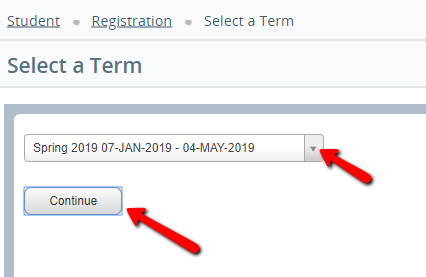 Step 4: Click on the "Advanced Search" option at the bottom of the page.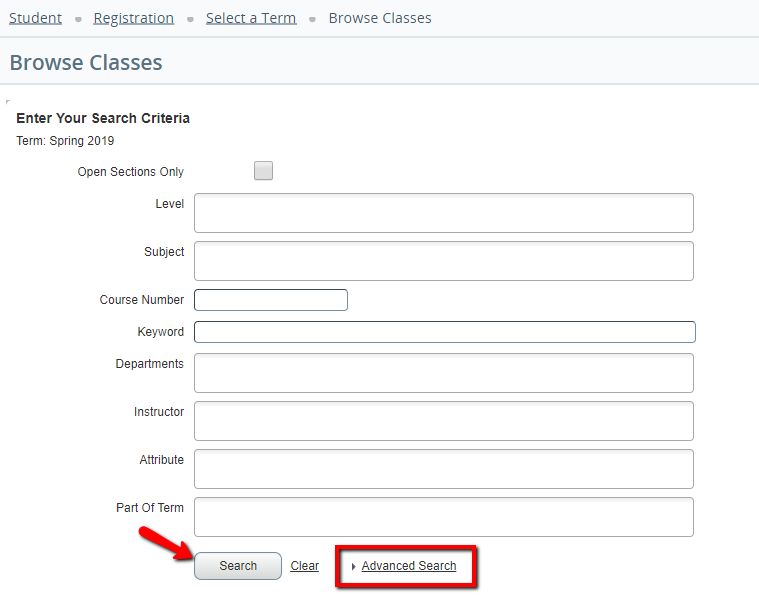 Step 5: Under the "Campus" field, select "FWB (Emerald Coast)". Then, select the "Submit" button.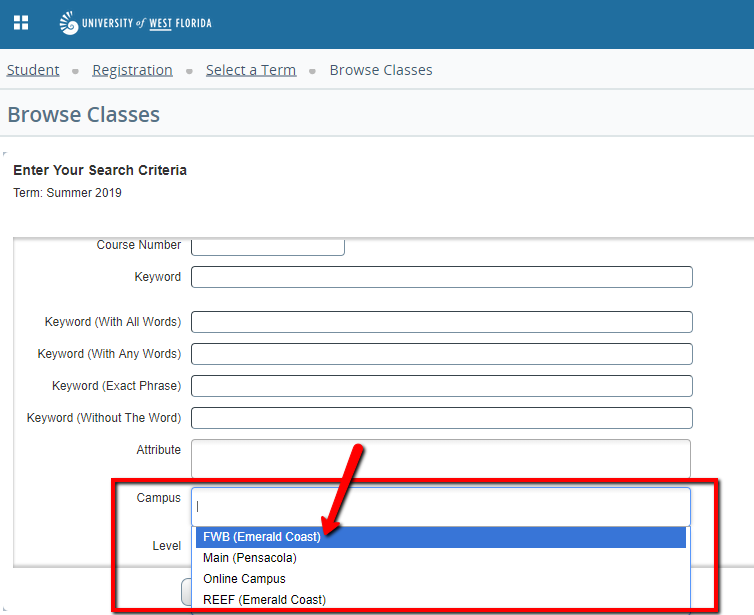 Step 6: All available courses and sections will then appear.
The course CRN, subject, course number, credit hours, title, meeting days & times, total number of seats, number of students currently enrolled, seats remaining, waitlist capacity, number of student currently on the waitlist, cross-list information, instructor(s), dates the course will run through, and location (building, room number) can be found on this page.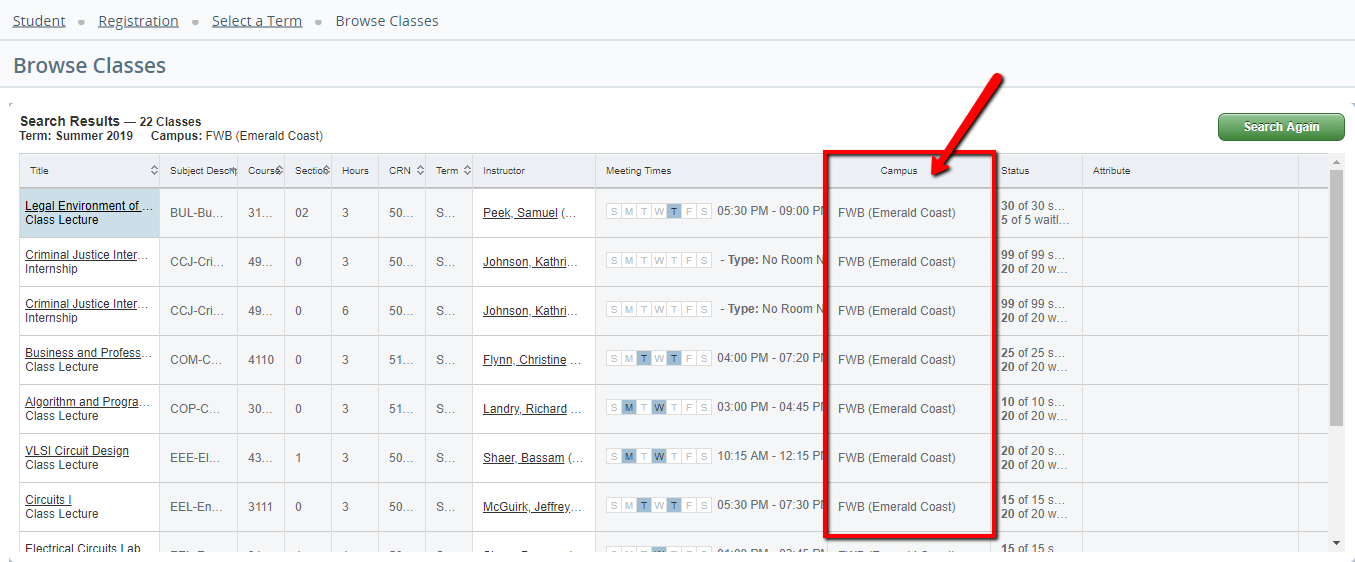 Step 7: If you wish to register for a course, click the Register button to register immediately or click the Add to WorkSheet button to search for additional courses, then register for all courses simultaneously.
See Registering for Courses for additional information on registration, and or Using Waitlists.
Step 8: If you click on the Course Title, a pop up box with further information will appear. For example, Prerequisites and Corequisites.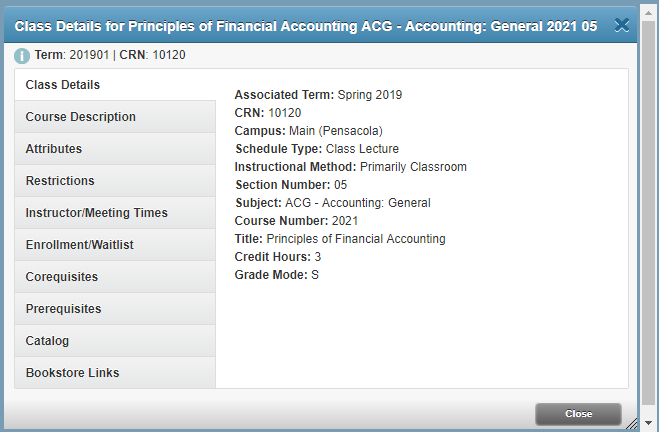 Related Content