Skip to end of metadata
Go to start of metadata
Overview
This page provides instructions on purchasing a TurningPoint license using eLearning.

Instructions
The TurningPoint License is required for all students who use TurningPoint whether they are using the handheld clicker or the ResponseWare App. The TurningPoint License ensures that student responses are collected in the instructor reports. Without a TurningPoint License, students will be listed as "Inactive" during class session. Students can purchase a clicker, a clicker pack, and a TurningPoint license using the TurningPoint link in eLearning. 
Step 1
Go to MyUWF.edu.
Step 2
Click on the eLearning app.
Step 3
Click on an eLearning course.
Step 5
Click TurningPoint in the eLearning navigation bar. 

Step 7
Sign in to your Turning Account. If you do not have a Turning Account, you will need to create one at this time. For more information on creating a Turning Account, see Registering a clicker and license using eLearning for Students.
Step 8
After following Steps 1-6 above, your Turning Account Profile will open. To purchase a Subscription / License, Click the Purchase Subscription box as indicated below.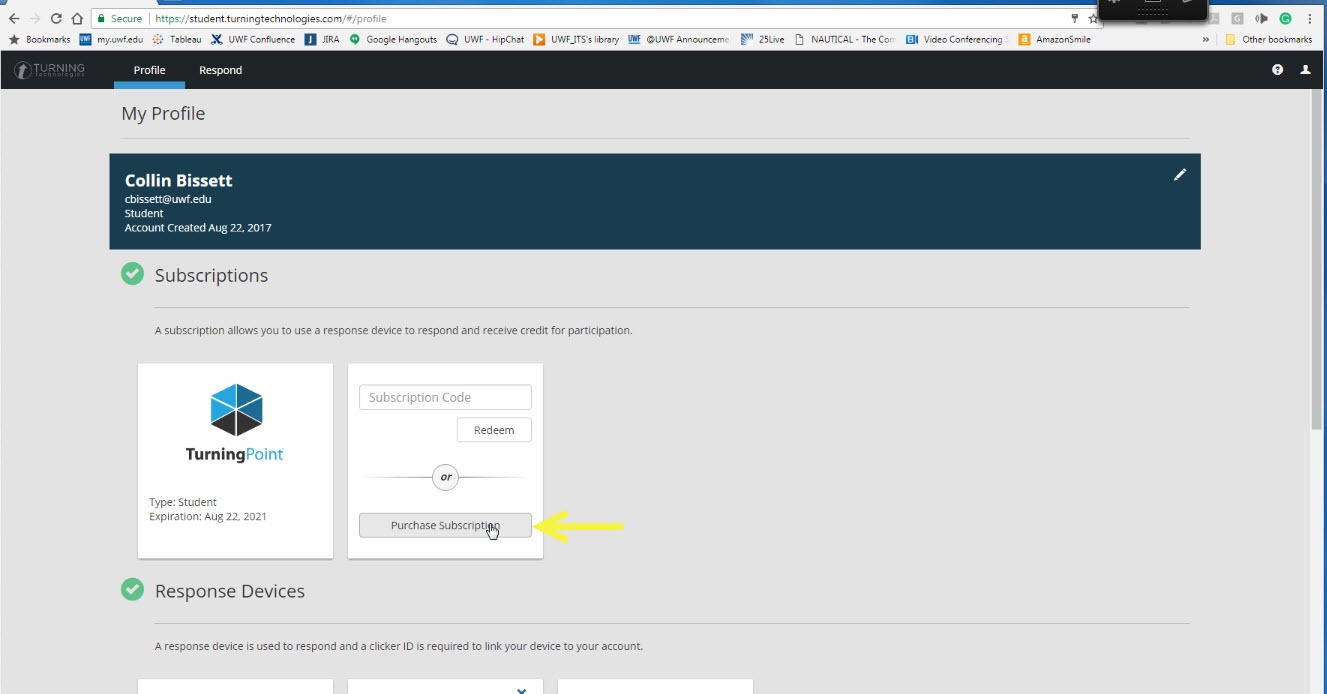 Step 9
Inside the store page, you can purchase a clicker bundle which includes a handheld clicker and a five year license. You can also purchase just a one year license or one semester license.