Skip to end of metadata
Go to start of metadata
Students can purchase a Turning Point Subscription and handheld clicker using the Turning Point link in eLearning. Students can also purchase a clicker pack with subscription and clicker form the UWF Bookstore on campus. 
Turning Point Subscription
A Turning Point Subscription is required. 
Step 1
Go to MyUWF.edu.
Step 2
Click on the eLearning app.
Step 3
Click on an eLearning course.
Step 4
Click the Assessments tab in the eLearning navigation bar.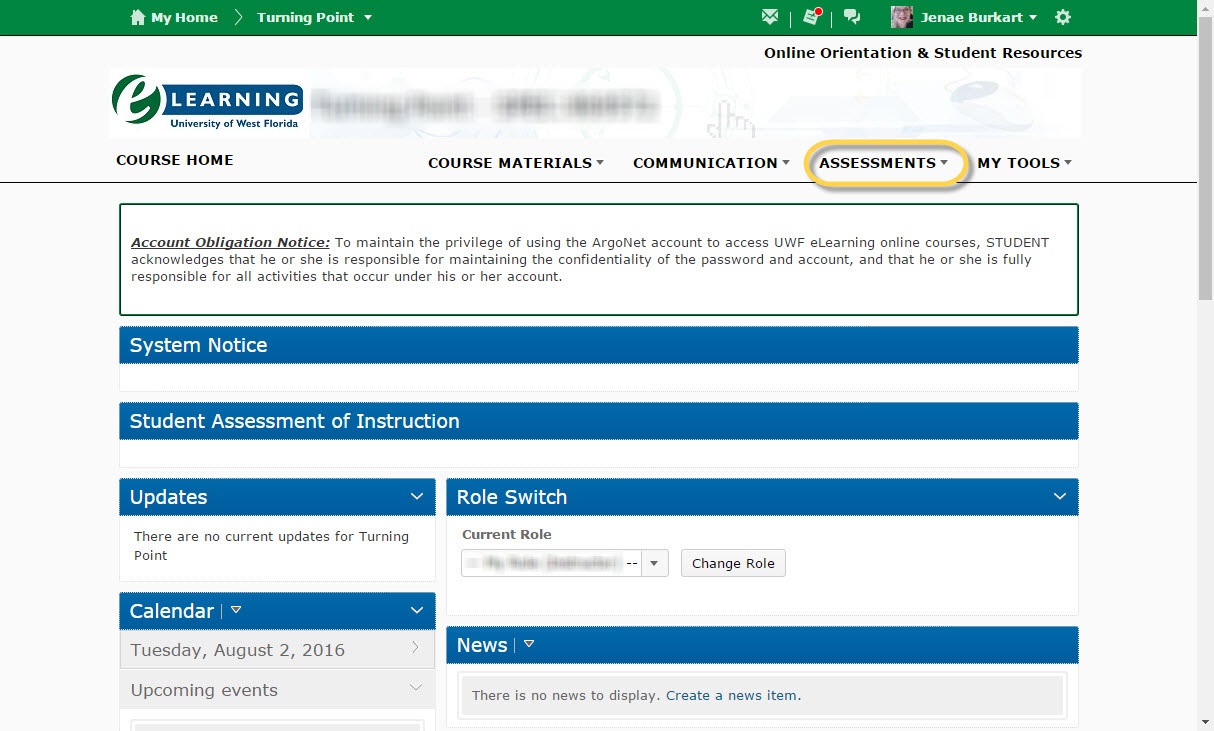 Step 5
Click on the Turning Point Cloud link in the pull down list. 
Step 6
Sign in to your Turning Account. If you do not have a Turning Account, you will need to create one at this time. For more information on creating a Turning Account, see Registering a clicker and license using eLearning for Students.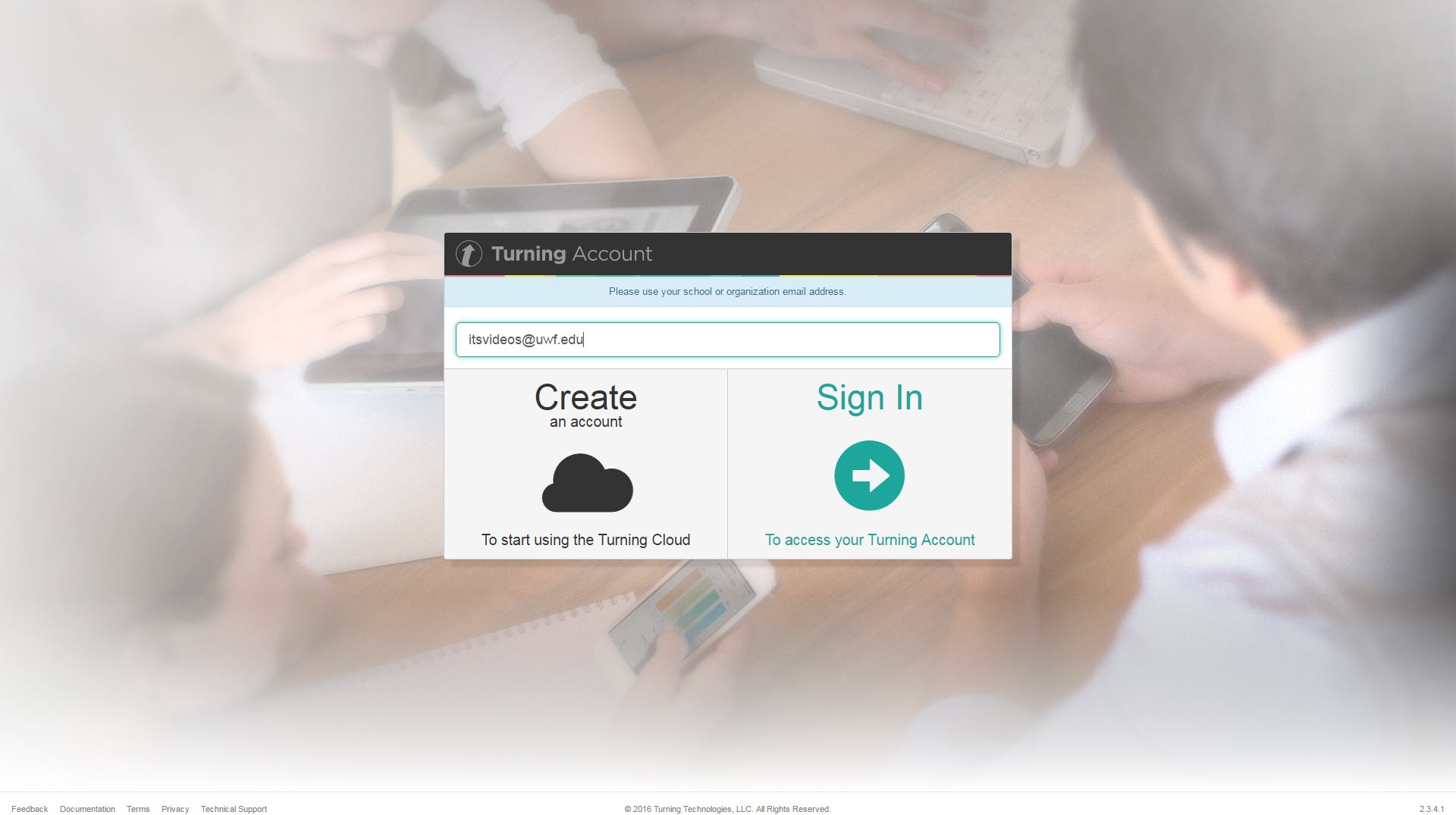 Step 7
Under the Profile tab, click Purchase a Subscription. The subscription is required in order for your clicker responses to be recorded in your instructors eLearning Gradebook. 
Step 8
To purchase a handheld clicker device, click the Purchase Clicker.