Skip to end of metadata
Go to start of metadata
Overview
This page is designed to outline the procedure for opting in to the Center for Academic Success (CAS) Canvas course.
The CAS course offers a variety of resources:
Academic Skills (time management, studying, note taking, and much more)
Subject Specific Resources
Success in Online Courses
Virtual versions of our Academic Success Workshop Series
For personalized assistance with these topics and other academic needs, request a Peer Academic Coach through our Academic Coaching Request form.
Instructions
Step 1
Log in to your MyUWF. 
Step 2
In the search bar at the top of the page, enter "My Classes." Click on the "My Classes" result that appears below.
Step 3
In the top left corner, click on the "eLearning" link.

Step 4
Click the "Enroll" button under the Current Semester Center for Academic Success Course.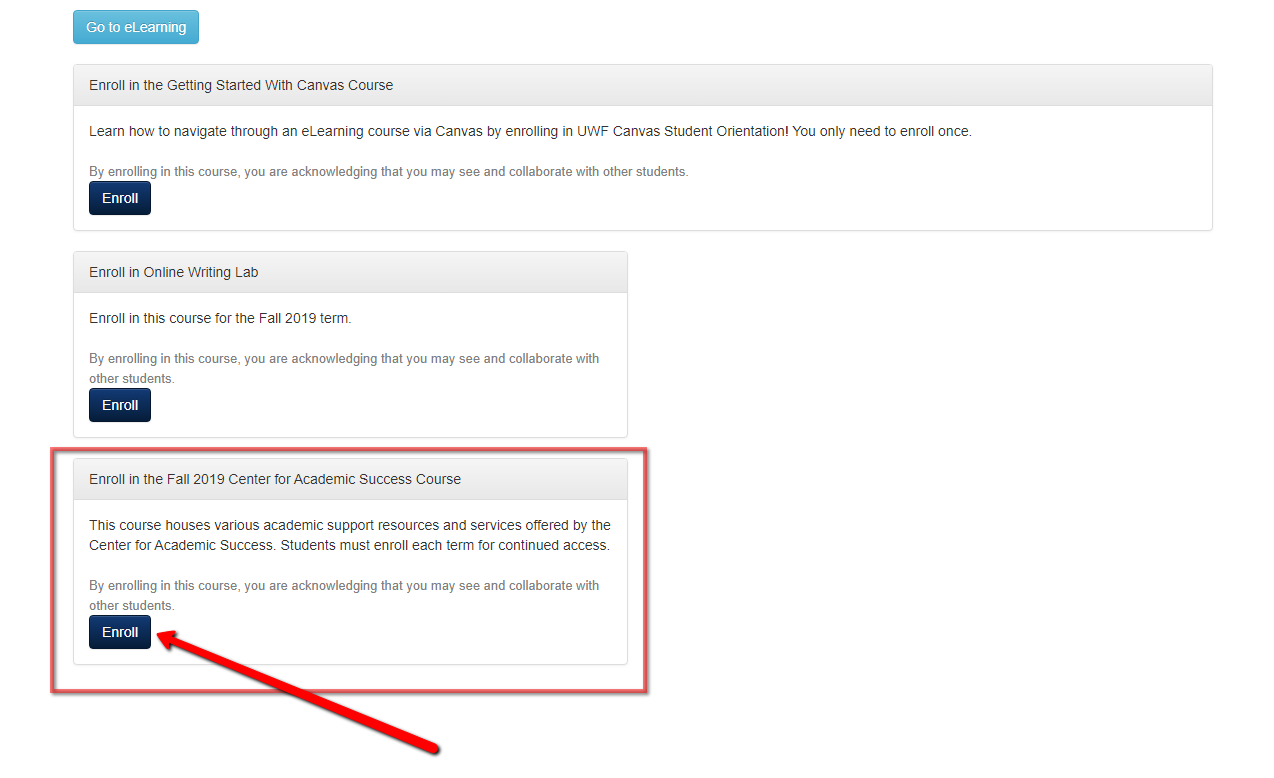 Once you have enrolled in the course you will receive a confirmation message at the top of the page you can click on Go to eLearning to launch the dashboard to access  your courses

In the future, you can access the Academic Success course in your canvas dashboard which you can access via myUWF -->eLearning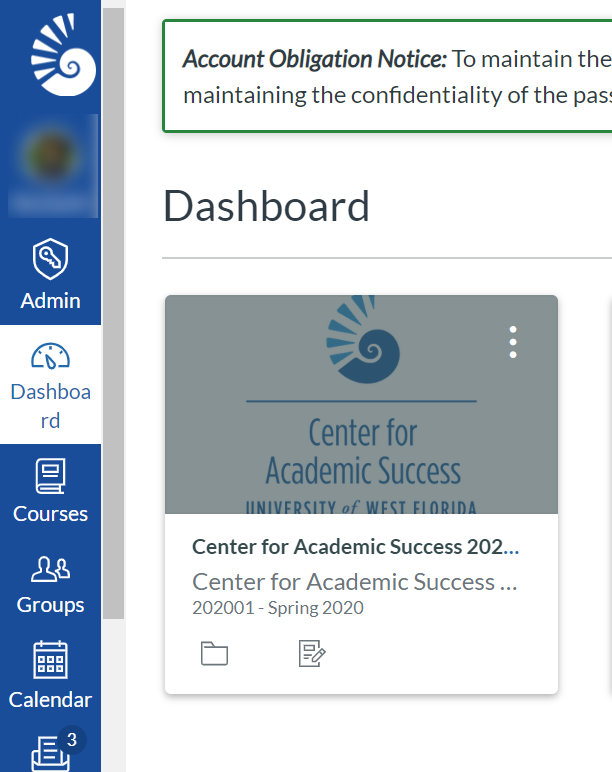 FAQs
Questions? Contact Tutoring & Learning Resources by email (tutoring@uwf.edu), phone (850-474-3176), or in person (Bldg 52, Rm 151).