Overview

This page covers the instructions for looking up and purchasing textbooks from the UWF Bookstore through the Registration Menu app in MyUWF, however, textbook information is also available Using the Classmate App for Students. Students can also look up the ISBN numbers for their textbooks by following these instructions.

Instructions
Step 1
Begin by logging in to MyUWF (my.uwf.edu).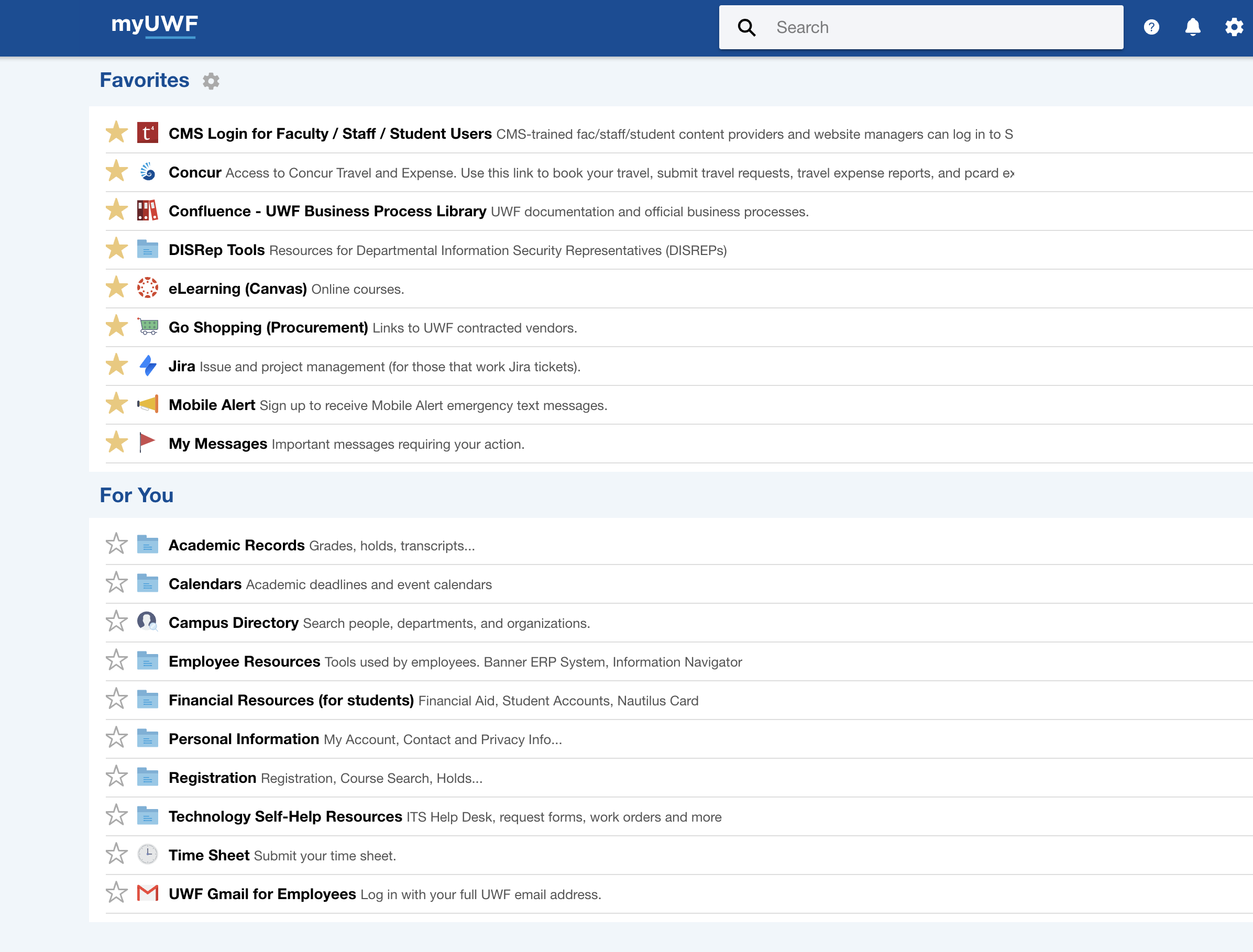 ---
Step 2
Search for Registration and then click on the Registration folder app.

---
Step 3
Click the Register for Classes section.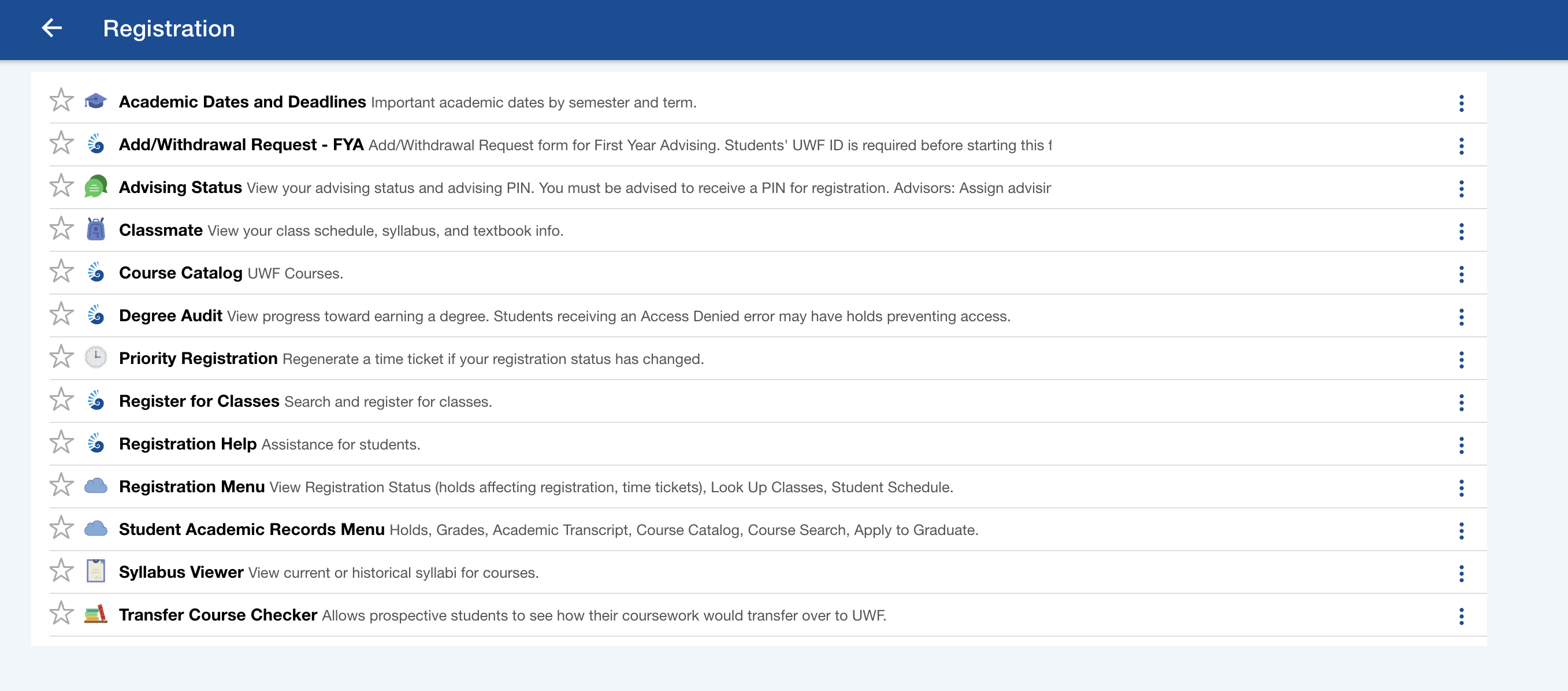 ---
Step 4
Click the Browse Classes link to access all available classes.
---
Step 5
Select the appropriate semester you would like to browse for available classes from the dropdown menu and click Continue.
---
Step 6
Click on the subject area of the course you are looking for and then click the Search button.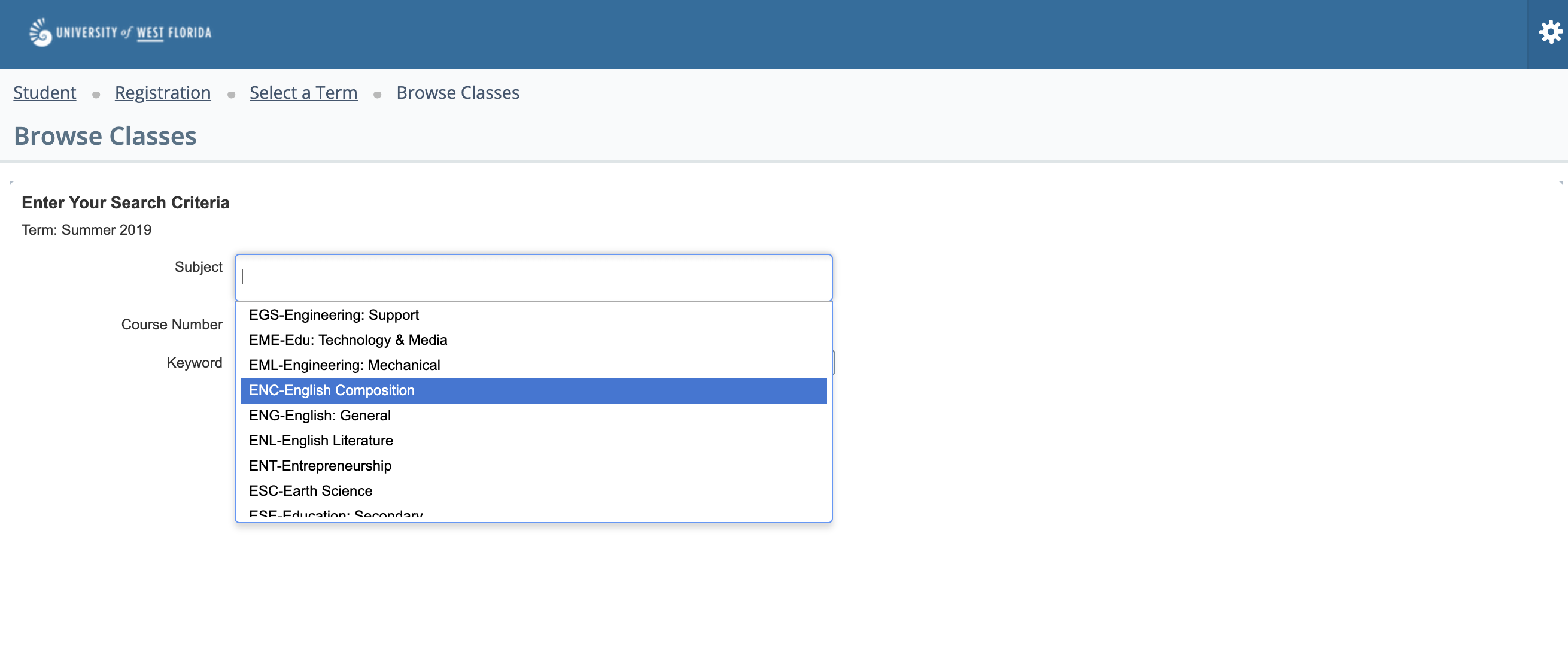 |
---
Step 7
Find the specific course (using the title and other informational columns), then click on the Title link of the appropriate course.

---
Step 8
From the menu box that appears, click the Bookstore Links tab and then click the Follett Bookstore link.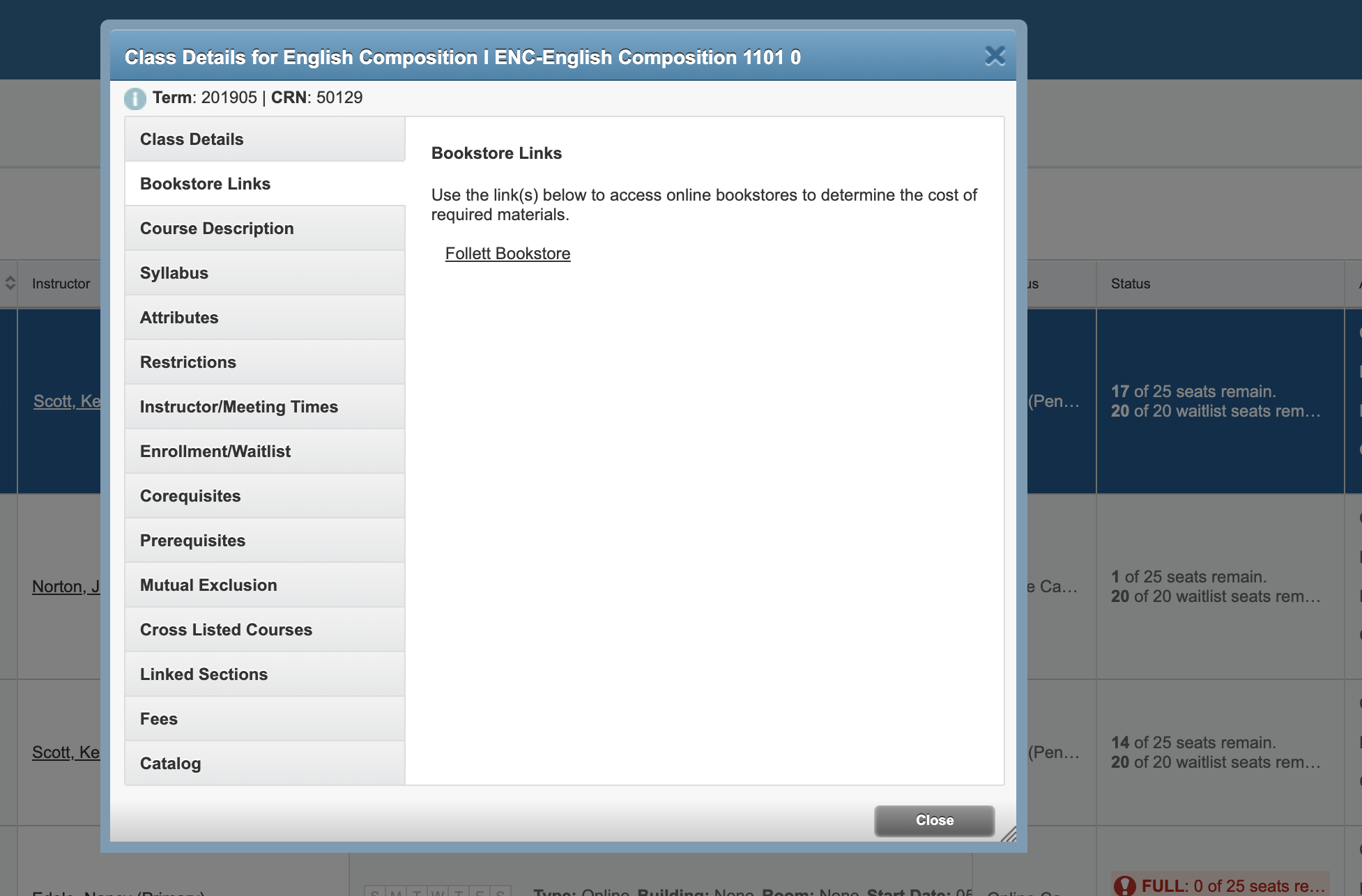 ---
Step 9
Students can view the textbook ISBN number on this page and/or continue to the next screen by clicking Check Availability.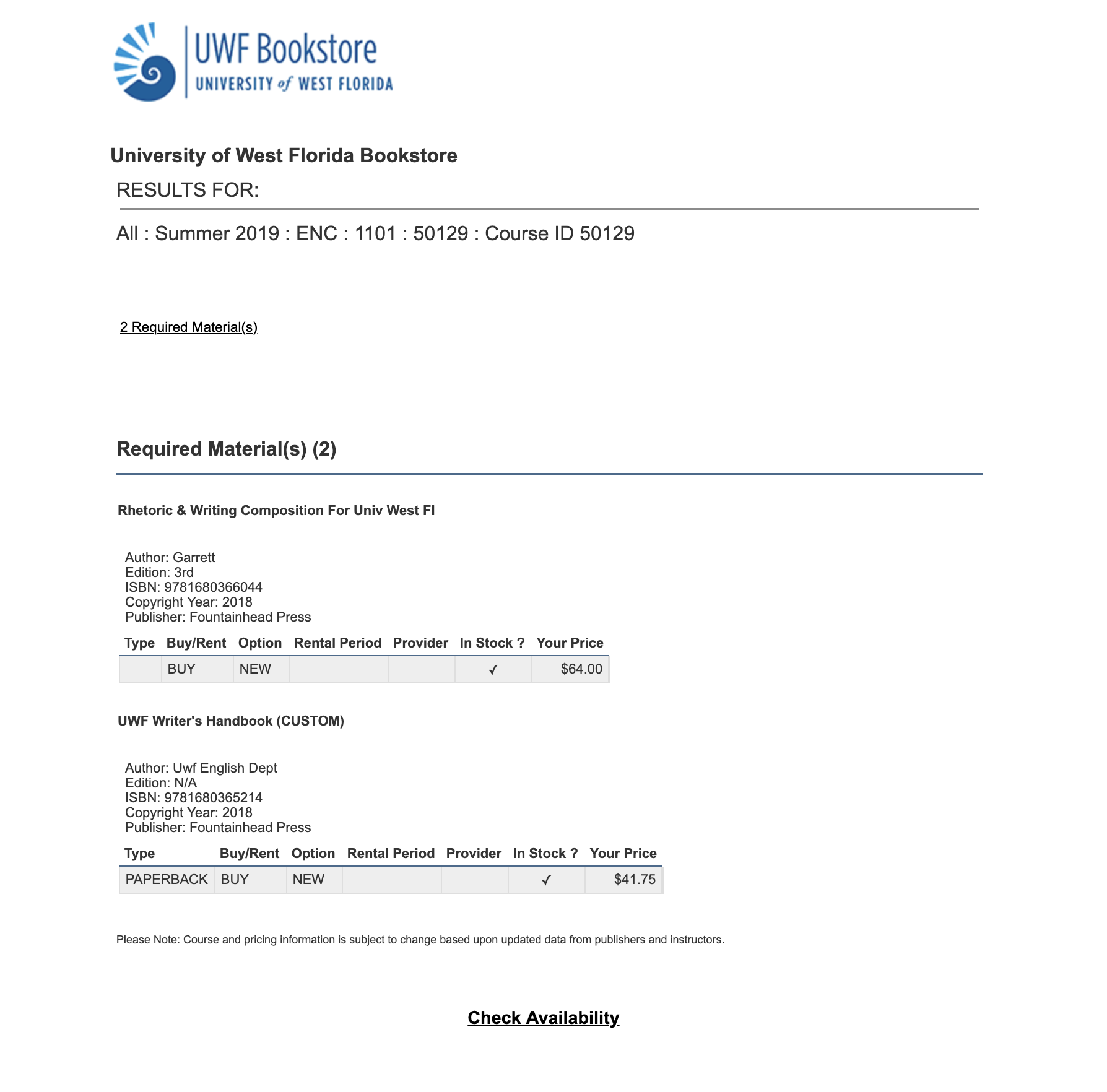 ---
Step 10
If the textbook is available, you have the option to pick buy new, buy used, or rent used textbooks and add them to your cart.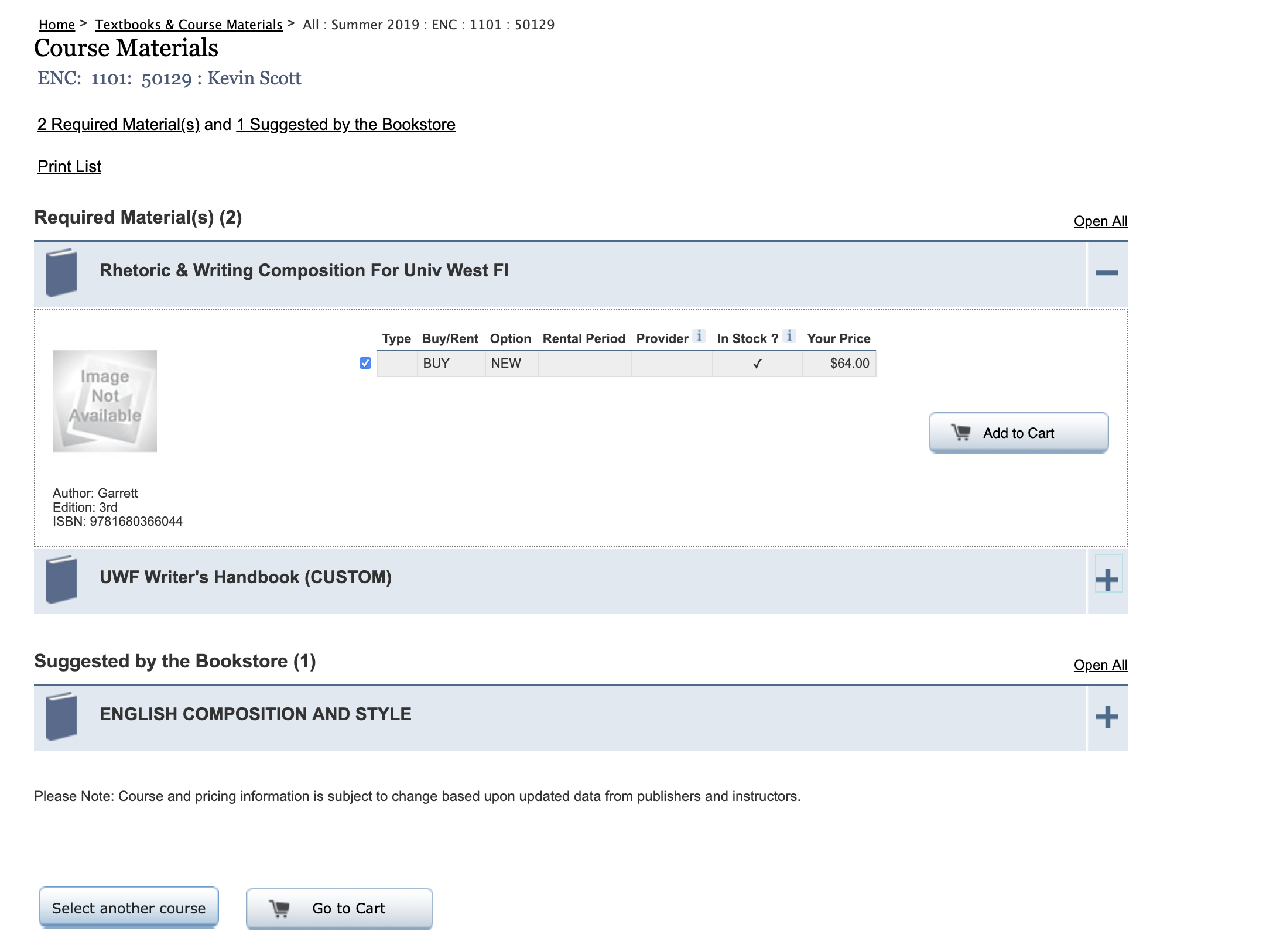 ---
Step 11
When complete, you may view your cart and proceed to Checkout or Continue Shopping.