Skip to end of metadata
Go to start of metadata
Overview

Students need to identify their advisors to know who to contact about advising matters.

Instructions
Step 1
Log in to my.uwf.edu.
Step 2
Enter "advising" and click the "Search" button.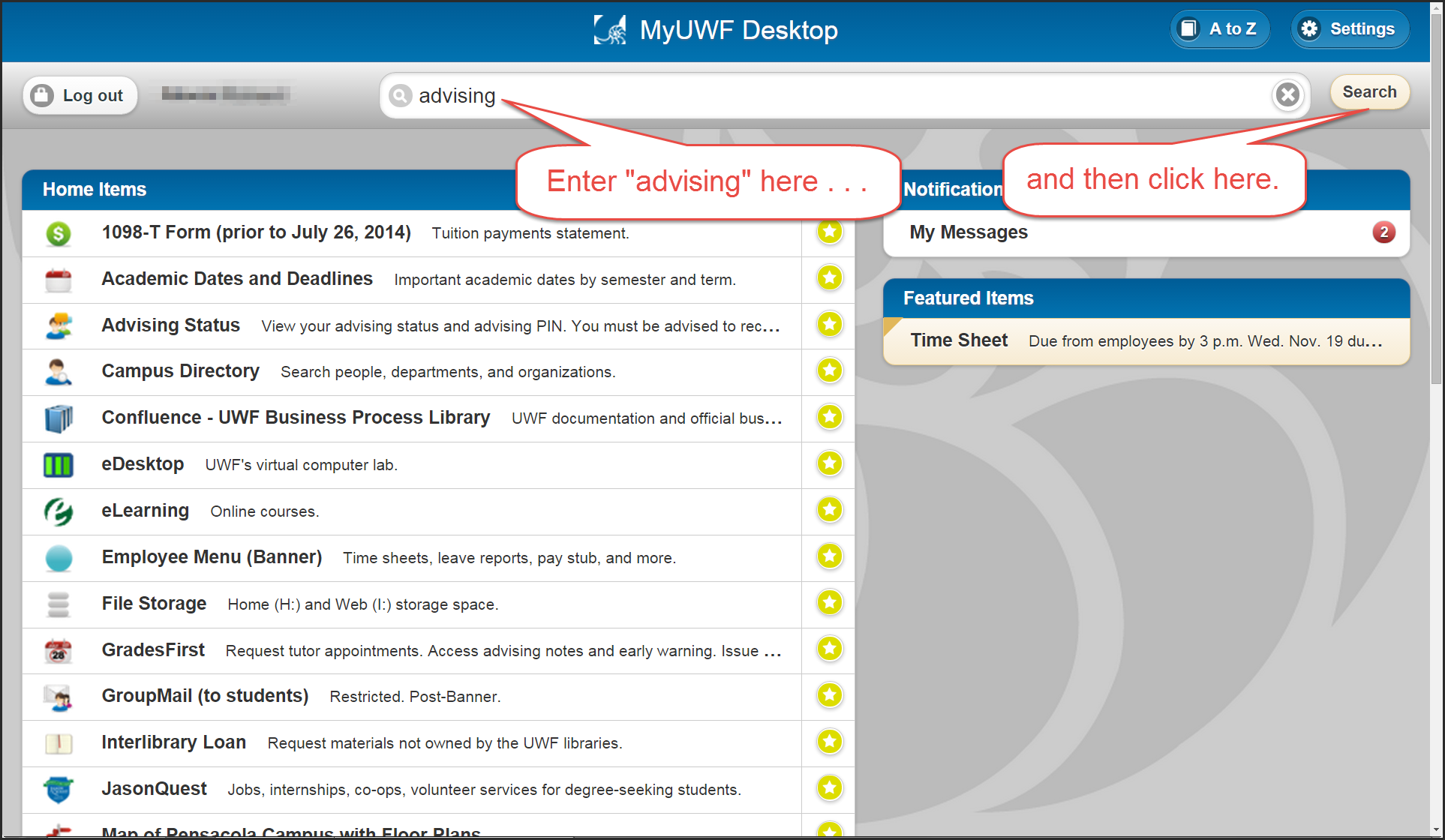 Step 3
Click the "Advising Status" link.
Step 4
Scroll down and review the advisors listed on the "Advisor List."  Identify the advisor you believe would be the most likely to assist you.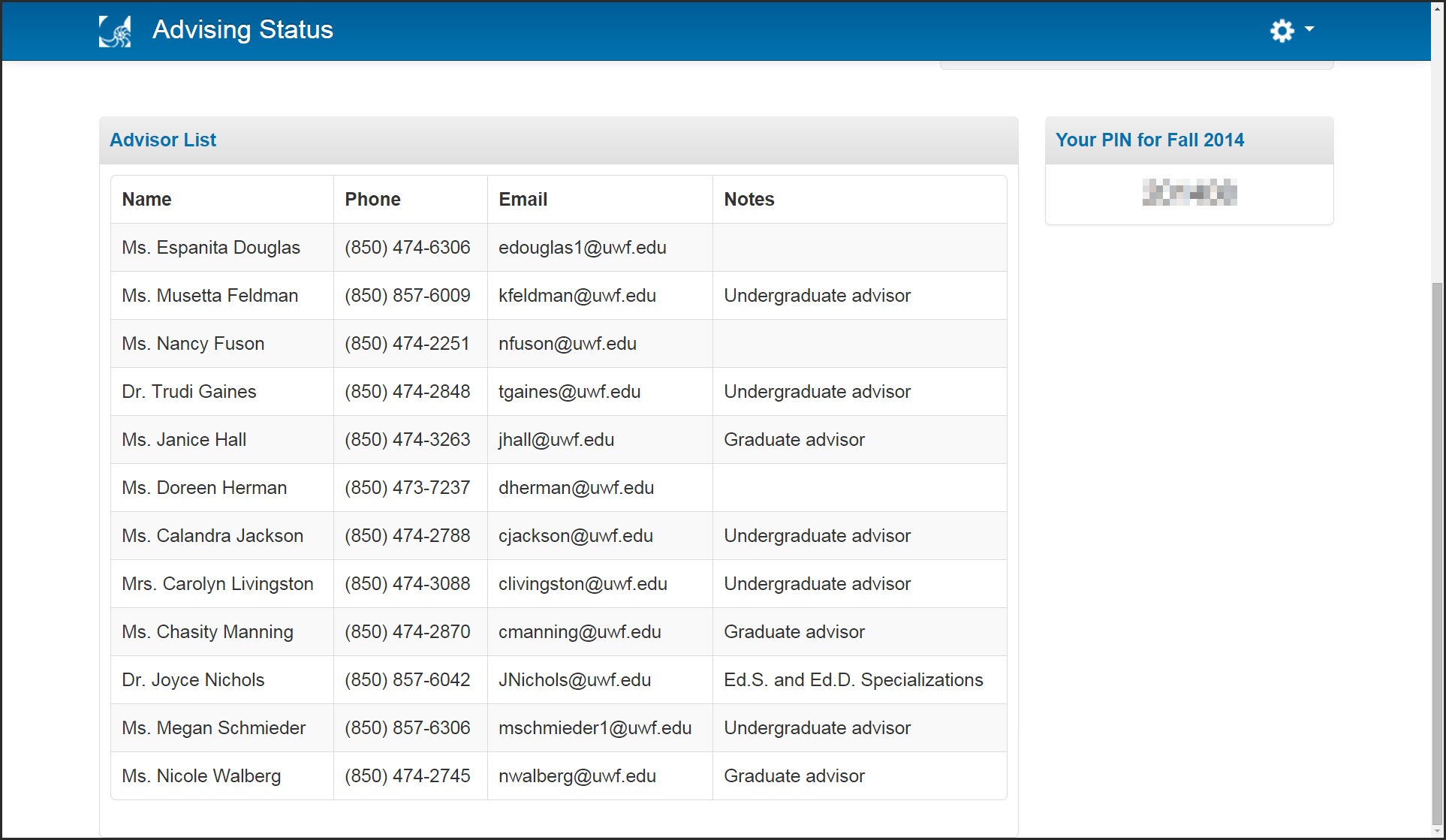 Step 5
Visit uwf.gradesfirst.com to schedule an appointment with the appropriate advisor.