Overview

Students need to identify their advisors to know who to contact about advising matters and schedule an appointment when necessary.

Instructions
Step 1
Log in to my.uwf.edu.
Step 2
Enter "Navigate" and click the "Search" button.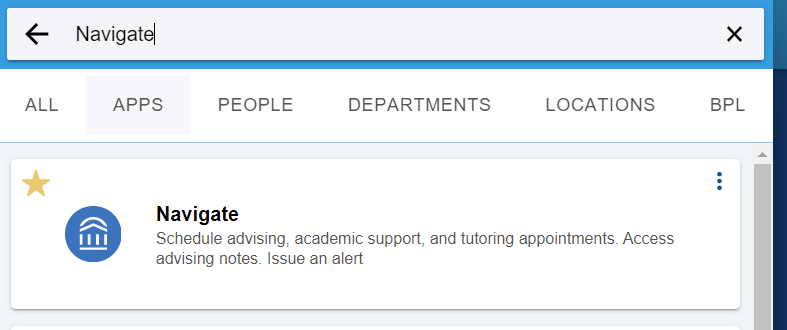 Step 3
Once you are logged into Navigate you can view your advisor information in multiple ways.  You can also click the envelope icon by their name to send a message to them from Navigate. 
In the lower right corner your success team is listed which includes your assigned academic advisor(s). Remember that you may have multiple advisors listed - if you have more than one major, are part of the honors program, a student athlete, or if your major department has multiple advisors who can assist you. If you aren't sure - reach out to any of them and they can direct you further. Use the envelope icon to send a message to them - or search their name in MyUWF to look up their location or phone number in the campus directory
Your instructors are also listed in this box and showing you what class of yours they teach. You can click the envelope icon to send a message to them from Navigate. 
See if you already have an upcoming appointment with your advisor