Skip to end of metadata
Go to start of metadata
Overview

The ATC Course Design Template is designed to meet Quality Matters (QM) standards, and to assist faculty in creating a quality online or blended course. Many time-consuming features have been built into the template to save faculty valuable time. See the instructions below for loading the template, changing the style sheet, and adding photo headers to the templates.
Templates
Listed below are the zipped Course Design template files:
ClassicContemporary.zip
ATC_Template_Argo_Colors.zip
Click on a template. This will download the template as a .Zip file on your computer. Make sure to pay attention to where the file downloads, it will most likely be in your "download" folder. You will upload this .Zip file into your eLearning course in the next instructions.
Loading Instructions
Locate the .Zip file you downloaded to your computer. 



Go into your empty course shell and select 

My Tools/Edit Course



Select 

Import / Export / Copy Components



Select 

Import Components

and Click

Start.


 

Click the "Upload"

button and browse

 to the template zip file on your computer and select 

Open.




After the green bar reaches 100% click on Import All Components. 


You will have a message that the template is importing. 


When it is finished click on View Content to view what you have imported.


Template Features
Some of the built in features include: 
Replacement Strings (which identify the student by name)
 Standard Syllabus template with links to common plug-ins, SDRC information, and emergency information included
 BEGIN HERE page with instructions for students on how and where to find course resources
 Academic Integrity Module and quiz developed by Drs. Ron Belter and Athena De Pre
 Course Orientation, Communication Standards, and Netiquette modules
 Campus support resources for students and most importantly, the template provides consistent, logical course navigation for the student.
The template is also designed to meet web page accessibility standards.
Classic Contemporary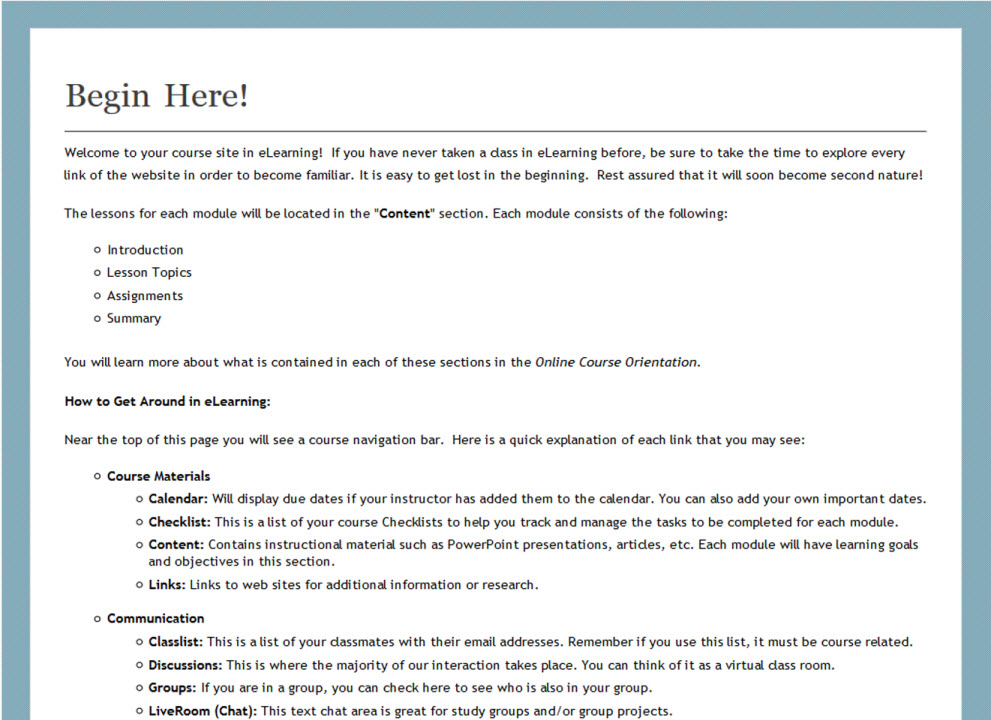 ATC Argo Colors with Photo Headers